ABOUT
Sewing Machine Repair Courses.com
CONTACT
David Trumble, Pres
Trumble Enterprises
1102 S. Austin Ave. Suite110-194
Georgetown, Tx 78626
512-635-5705
cs@fixsewingmachines.com
www.SewingMachineRepairCourses.com
www.SewingMachineRepairTraining.com
www.SewingMachineRepairSchool.com
www.FixSewingMachines.com
www.SewingAnswers.com
http://repairsewingmachines.blogspot.com
A Portion Of Proceeds Is Donated To
A Senior Adult Ministry That Provides
Visitation, Counseling, And Worship Services
Castle Christian
502 San Gabriel Blvd.
Georgetown, Tx 78628
www.CastleChr.com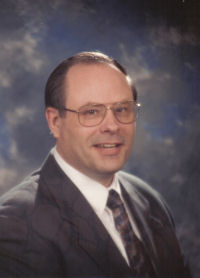 David Trumble
Hi,
If you ever wondered about becoming a sewing machine technician, you are in good company. After multiple careers teaching in public and private schools, serving as a minister, and numerous short term business ventures; our journey began.
In 1992, we opened The Sewing Studio, a full service sewing center. I was amazed by the demand for sewing machine repair. I had cleaned our machines over the years, but I was no expert. So, I began to look for a school, training center, book, something or somewhere I might learn to repair sewing machines. I thought certainly there would be a basic course offered at the Junior College. Maybe there would be a regional training program from one of the major sewing machine companies. Nope!
After a lot of searching, I found bits and pieces. Allyn International (U.S. Necchi) permitted me to come to Denver for three days with their lead technician. There are thousands of different sewing machine models. I collected a bunch of old old sewing machine repair books. I got repair manuals on many of the more common machines. I studied hard, but still lacked confidence. I bought dealerships and became factory trained for several different brands. Over the years, I have acquired hundreds of hours of technical training. This sewing machine repair training included Singers, Necchis, Berninas, Janome, New Home, Dressmaker, Elna, Viking, Brothers, and Baby Lock sewing machines.
My sewing machine repair business started in my garage, but now spans 22 years including seven dealerships and three stores.
My sewing machine repair business had almost immediate success. I am confident that you too will quickly and easily learn sewing machine repair. You may simply maintain your own sewing machines operating at peak performance. Or you may start your own profitable sewing machine repair business.